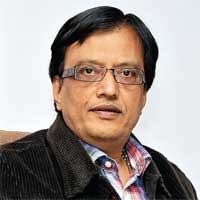 Dr S S Mantha
Chancellor
Dr. S SMantha, an eminent academician and an able administrator, was the Chairman, of All India Council for Technical Education (AICTE),a National Regulator of Technical Education in India, for six years during 2009 – 2015. He has been at the forefront of making some radical changes for transparency and accountability in the administration. On completion of the tenure at AICTE he worked as Professor of Robotics, AI and Control Theory, in the Department of Mechanical Engineering at VJTI, Mumbai and superannuated on 31st May 2016. Currently he is the Chancellor of KL University in Vijayawada AP and Emeritus Professor at VJTI, Mumbai and Adjunct Prof., in the National Institute for Advanced Studies (NIAS), Bangalore. He was an advisor to Government of Andhra Pradesh and was Member of the Karnataka Skills Development Authority.
He holds a Bachelor's degree in Mechanical Engineering from M S University, Baroda and a Masters in Mechanical Engineering from VJTI, Mumbai. From small beginnings, he progressed to be the Professor and Head, Department of Mechanical Engineering a position he held for 6 years at VJTI, subsequent to which he was appointed the Pro Vice Chancellor, SNDT Women's University by Govt. of Maharashtra which he served for two years with distinction.
He specializes in Robotics, which he taught for more than 20 years out of a rich teaching experience of more than 25 years, along with courses in Control Theory and Artificial Intelligence. He was instrumental in setting up a state of art Robotics / CAD / CAM laboratory at VJTI, providing consultancy in the area of Industrial Automation to the Industries in Mumbai and Pune. His Research interest in the area also has seen him provide expertise to DRDO and BARC projects.
A PhD in Combustion modeling from University of Mumbai, he also had several administrative assignments that he did for the University of Mumbai, as also being the Dean, Faculty of Technology. As recognition, Government of Maharashtra conferred the best teacher award of the State in 2002.
Dr. S S Mantha has developed the National Vocational Education Qualification frame work (NVEQF), now called National skills qualification framework (NSQF), which helps in promoting skill based competency modules to be integrated into seven certification levels where a student can undergo skill based learning that enhances employability and employment opportunities and also allowing him/her the flexibility to pursue formal education or take up an appropriate job at the end of any level of certification. A complete Credit framework for NSQF has also been developed by him and adopted by MHRD, GOI. He has also developed course curriculum for more than 15 sectors and 80 specializations. The skill program developed for Cyber Security is one of its kind. Further, this has immense potential to create new job opportunities and aid the "Make in India Program of GOI".
 He implemented the first e - governance project, automating the workflows, for the department of Higher and Technical Education, Government of Maharashtra in 1995. Further he provided the IT expertise for IT initiatives of several departments of Government of Maharashtra. The Citizen Facilitation Centre, KalyanDombivli Municipal Corporation, an e–governance initiative that won many National and International awards were also completed with his expertise amongst others. He currently is the IT Expert for the Department of IT, Government of Maharashtra and helping in implementing a very prestigious Smart City Project in Nagpur.
He is a recipient of INFOCOM CMAI National Telecom award for 2010 and the HR Nexus – the HR & Network, Leadership award in the field of Education, 2010. The.e-governance project implemented in AICTE has also won the Silver Edge Award institutedby United Business Media and Information Week and the Good Governance National Technology Award, 2010.
He is also a recipient of the 5th National telecom Award in 2011 for "Excellence in Education through e-governance instituted by CMAI and Star News
He has 278 publications in National and International Journals and Conferences to his credit as also 30Ph. D students who have completed their Ph. D under him. He has threebooks published titled "Object Oriented Programming in C++" Published by Wiley India, "Aerodynamics of Cars, an experimental Investigation – A synergy of Wind Tunnel and CFD", and "Design & Development of Decelerometer" both published by LAP LAMBERT Academic Publishing Company, Germany besides contributing chapters for many books.
The e- Governance development at AICTE is a complete web enabled application, where the entire process of receiving the applications to processing the same until an approval is given is on-line. This has greatly improved the transparency and accountability. The Portal also provides complete information along with video of more than 11500 institutions in the public domain. The Business intelligence reports generated provides for comprehensive statistics on technical education in the country. The development using Oracle-Siebel CRM is extremely robust and scalable providing for several features that aid the student and the teacher community. The effort was given SKOCH order of merit for 2014.
Dr. Mantha has also contributed to India's entry to Washington Accord having participated and proposed several Accreditation initiatives of National Board of Accreditation having been its executive President for three years and as Chairman of the Board for three years.
He is the Chairman, National Technical Committee, NCSSS, National Cyber safety and Security Standards. He also is a member of, IET India, a part of Engineering Council, London. He is advisor to the International Organization for Educational Development and Member, Education Council, IOED, adiplomatic mission headquartered in India. Further he is a member of association for Machines and Mechanisms, the Computer Society of India, The Consortium for information and Communications Technology and the Indian Institute of Industrial Engineering and the International Function Point Users Group.
Dr. S S Mantha is a prolific writer and writes regularly for all National newspapers and prestigious magazines on education, science and Technology and Governance. He has more than 250 publications to date.
 Dr. S SMantha has been awarded D. Sc (h.c) by VTU, Karnataka in March 2012 and by DY Patil University, Maharashtra in 2014. He is a fellow of IIIE.