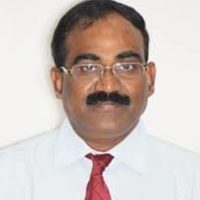 Dr L S S Reddy
Vice Chancellor
Dr. L.S.S. Reddy is an eminent Professor in Computer Science and Engineering Department holding Ph.D in Computer Science Engineering from BITS Pilani. Dr. Reddy is an outstanding administrator, a prolific researcher and a forward looking educationist.  Dr. Reddy has over 30 years of experience in Teaching, Research and Administration at prestigious institutes like BITS Pilani, CBIT etc.
Dr.L.S.S.Reddy had joined Koneru Lakshmaiah College of Engineering in December 1995 and proved his administrative excellence as a Head of Department of Computer Science and Engineering. Dr. Reddy was instrumental and a driving force as Principal (2002-2009) in promoting KLCE as one of leading Institutions in India.
KLCE has achieved remarkable growth on all fronts of higher education under the leadership of Dr. L.S.S. Reddy. In his tenure as Principal of the KLCE, the College got accreditation of all its six eligible UG programs by NBA of AICTE in 2004. Again in the year 2007, KLCE went for Re-accreditation by NBA and this time six of its UG programs got accredited each for five years and the remaining three programs each for three years. It was thus a record achievement. In the year 2006, KLCE was awarded autonomous status by University Grants Commission. His tenure led to an overall excellence in academic, research, infrastructure and systemic development of KLCE. KLCE stood as highest ranked Engineering Institute in India to receive 'A' Grade with CGPA of 3.76 / 4.00 from NAAC in 2007.
His contribution as a Principal of KLCE was very widely recognized and appreciated in converting an Autonomous college into a Deemed to be University u/s 3 of UGC Act 1956 in 2009 and thus KLEF (Koneru Lakshmaiah Education Foundation University) came into existence.
Dr.L.S.S. Reddy has exceptional research credentials.  Five research papers were submitted to the research board of BITS Pilani as a part of requirement for Ph. D degree. He had more than 110 Publications in reputed International Journals and several paper presentations in International Conferences. 19 of his Research Scholars were awarded Ph.D under his guidance from various Universities. Presently 4 scholars submitted their thesis and 8 Research scholars are working under his guidance for Ph.D in various Universities. His Research interest areas are Parallel Processing, Software Engineering and Cloud Computing.
Fellowship of Academic bodies and Professional Societies:
Membership of Scientific and Professional Societies:
Senior Member, IEEE ( Computer Society, USA)
Senior Life Member, Computer Society of India (CSI)
Life Member, ISTE
Member, ACM
Member, ASEE (American Society for Engineering Education)