Electronics and Communication Engineering
ECE is a broad engineering field with sub fields - Analog/Digital electronics, VLSI, 4G/5G, Radio and Satellite Communications, Embedded systems, Signal & Image Processing, Robotics, IOT, Smart Cities, Edge Computing, AI, Quantum Circuitry, Nano-electronics, Photonics, Renewable Energy and many others. The ECE discipline utilizes various simulation, algorithms and fabrication tools to develop active/passive electrical devices that include diodes, transistors, semiconductors, and integrated circuits, etc to aid in design and fabrication of electronic circuits, devices, VLSI devices, PCB, Nano-devices and their various application systems.
VISION
To impart a thorough knowledge, develop skills and prepare the next generation of engineers in finding innovative solutions to engineering challenges and thus strive for excellence at national and International level.
  MISSION
Provide an experiential learning, and enable the students solve complex technological problems.
Promote AI integrated learning in all courses of ECE,with a complete focus on other Niche technologies.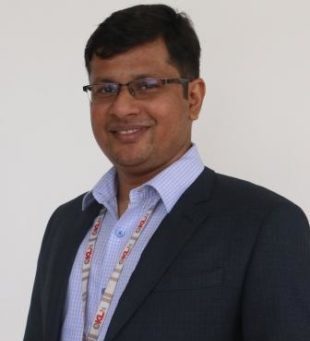 Dr . M . Goutham, HoD
Email: ecehod@klh.edu.in