Vision :
To be the leading Business School in India, Globally Recognized for Excellence in Education and Research.
  Mission:
Relentless focus on impact on the students through a balance between Theory & Application
Creating Platform for Flexible Learning Journey (F L J).
Boundary Less Education through Online and ODL system.
Promoting Research, Innovation and Consultancy through Centers of Excellence.
Career Transformation through continuous tailor-made programs from Certificate to Doctoral programs
Practicing Honesty through transparent Communication, operations and Approach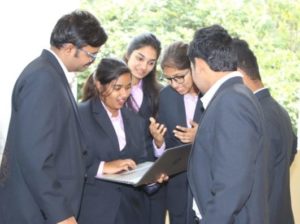 About KLHBS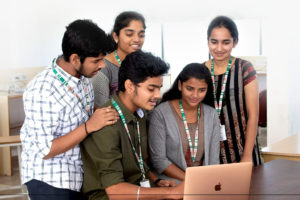 KL University is a highly reputed institution of India. It has been awarded with NAAC A++ Grade and UGC- Category 1 status. It ranks 12th in the Top 140 Engineering Institutions in India in the Times Engineering Survey 2019. KL University has been functioning since 1980. It has recently started it's off campus center at Hyderabad in 2018, with the approval of UGC & AICTE. It is located near Telangana State Police Academy (TSPA) Junction on Chilkuru Road, Aziz Nagar, and Hyderabad. KLH Business School is a destination for globally reputed programs with unique features and with world class faculty with PhD in their respective domains. It has achieved 100% placements with highest annual package of Rs. 10 Lakhs. The Faculty of Business is recognized for a holistic approach to business education at a global level. We provide flexible and innovative educational and research opportunities with strong ties to the business community. We offer courses at an undergraduate, postgraduate and higher-degree research level from a range of business-related disciplines. As a faculty we develop professionals, managers and business leaders with critical thinking skills so that they can succeed (and maximize their potential) in their chosen fields.
Eligibility Criteria for 

BBA Admission
K L Deemed to be University provides admission through a written test and an interview.
A Pass in 10+2 or equivalent examination with 55% and above.
And must qualify in a written test and an interview conducted by the University.
Eligibility Criteria for 

MBA Admission
Bachelor Degree with 55% marks in any discipline under 10+2+3 pattern.
Should have secured rank in KL Business School Aptitude Test (KLUBSAT)/ ICET / MAT / CAT / XAT & Personal Interview.
* K L Deemed to be University reserves the right to alter any of the above norms.
For Admission Related Queries, Kindly Feel Free to Contact
Dr.J .Srinivasa Rao
I/C – Admissions
Call / Whatsapp - 9490361111