KL Hyderabad Business School organizes Orientation Program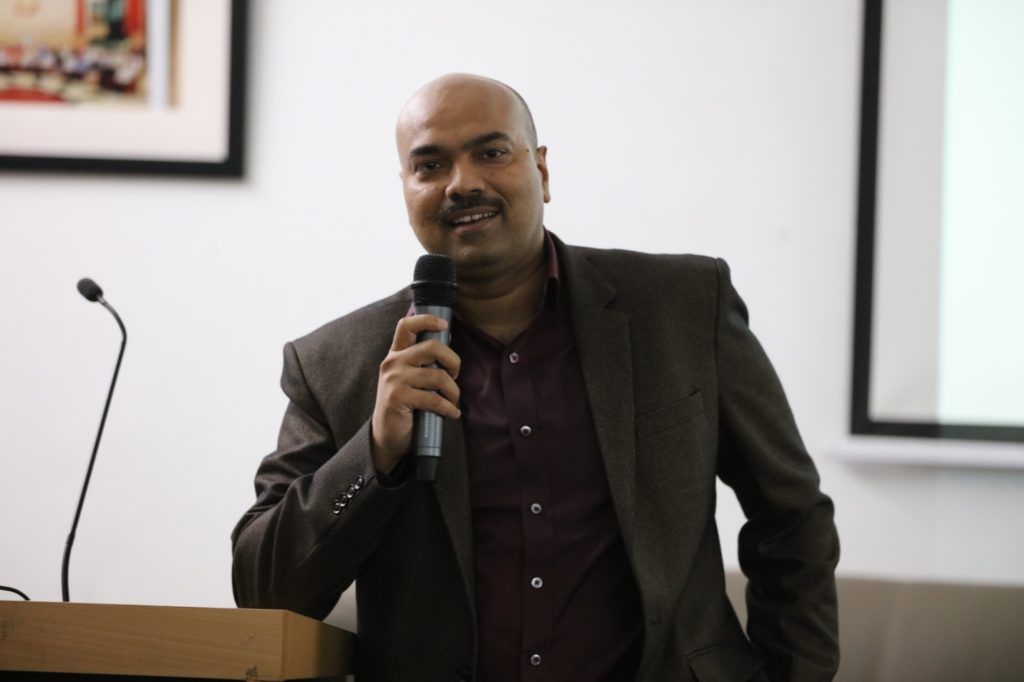 To mark the beginning of academic session for MBA / BBA year 2021, KL Hyderabad Business School (KLHBS), Hyderabad has organized Orientation Program for the newly admitted students of MBA / BBA along with their parents on October 01, 2021.

On this Occasion, Dr. Kunal Gaurav, Principal, KLHBS welcomed students and parents and congratulated them for getting admission at KL Hyderabad Business School, Hyderabad. He briefly elucidated the success journey of KLHBS and its teaching-learning pedagogies. He emphasized the importance of building global personality and strong work ethics in order to become a global citizen. He assured students and parents that KLHBS will not leave any stone unturned in transforming young minds into the extraordinary corporate professionals.

The guest of honor Mr. NarasinghPatro, Senior Area Head at housing.com addressed the audience and elucidated the importance of Knowledge, Attitudes, Skills, and Habits (KASH) in getting desired success. He advised students to undertake mini projects and internships seriously in order to understand the nuance of corporate world and bridge the gap between campus and corporate.

Dr. G. Krishna Kumari, Vice Principal – KLH, addressed the audience and highlighted the importance of Academics, Corporate Interface and Global Certifications in order to be future ready. She enlightened students about partnership of KL University with various learning platforms such as Linkedin Learning, EdX and NASSCOM. She advised students to enroll themselves and complete the suitable global certification programs at these platforms at no cost.