KLH Engineering students develop AI based tool to assist two-wheelers in preventing accidents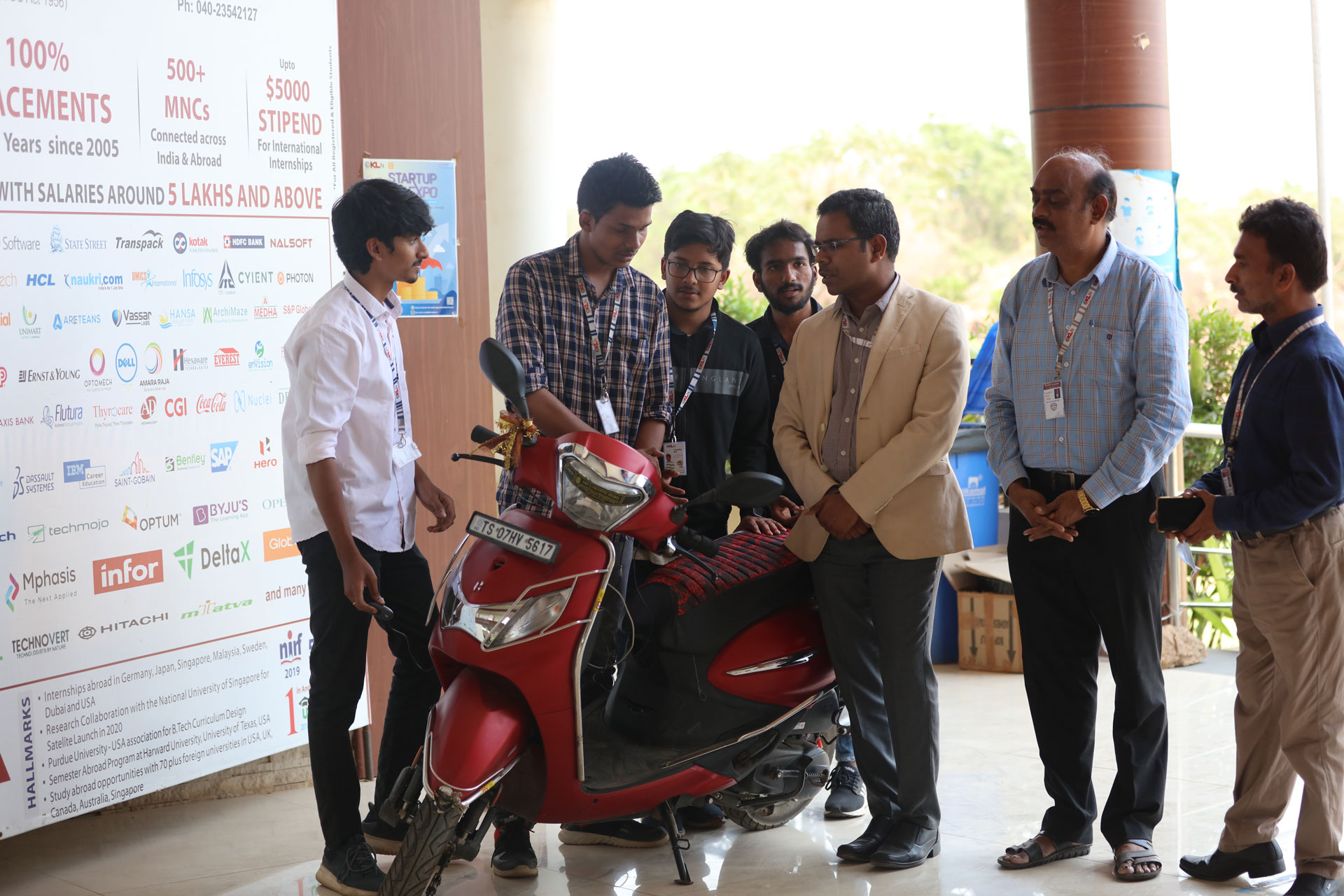 Right from Ideation to Implementation, the Professor leads the way

A group of B.Tech Second-year engineering students under the guidance of their Mentor Dr. KVSN Rama Rao from the KL Deemed to be University, Hyderabad campus has developed a tool using Artificial Intelligence (AI) to reduce accidents and deaths caused by low visibility of obstacles on the road.

The AI-based tool will detect the obstacles on the road, such as rocks, sand, and potholes, and alert the bike rider by giving them an indication on their speedometer through blinking LEDs and alerting through voice command. It also carries a night vision camera with 4k resolution.

The device was fitted near the speedometer. If an obstacle gets detected at a distance of about 10 meters, an alert is sent to the rider. The device can work on both bicycles and bikes, both geared and non-geared vehicles.

This AI-based model gets integrated with a compact IoT device such as raspberry pi, and this tool will be helpful for the road transport authorities, motorcycle companies, and a lifesaver on the city roads. With few modifications, this system can be adapted to four-wheelers as well, said one of the developers.

The project was developed by B.Tech Second year Honors students Mr. Cherukuri Shravan Sairam, Mr. Boddu Avinash, Mr. Cherutanuri Sai Santosh Reddy, and Mr. Marri Akhil Reddy. The idea cropped in the mind of one of the students, who noticed that people struggle while driving on a road full of potholes. Under the guidance of Dr. KVSN Rama Rao, Professor, Department of Computer Science Engineering, KLH, this team worked diligently to make the innovation see the light. Dr. Rao is an expert with extensive research in Cyber Security, Bioacoustics, and Machine Learning and comes with an academic experience of 20 years.

The way forward plan of the team is to introduce the device in the market and collaborate with the bike manufacturers to take it further.