Visit of Dr. William Oaks, Director of Purdue University, USA, for EPICS Projects at KL University, Aziznagar
Posted by

Categories

Blog

Date

19-08-2023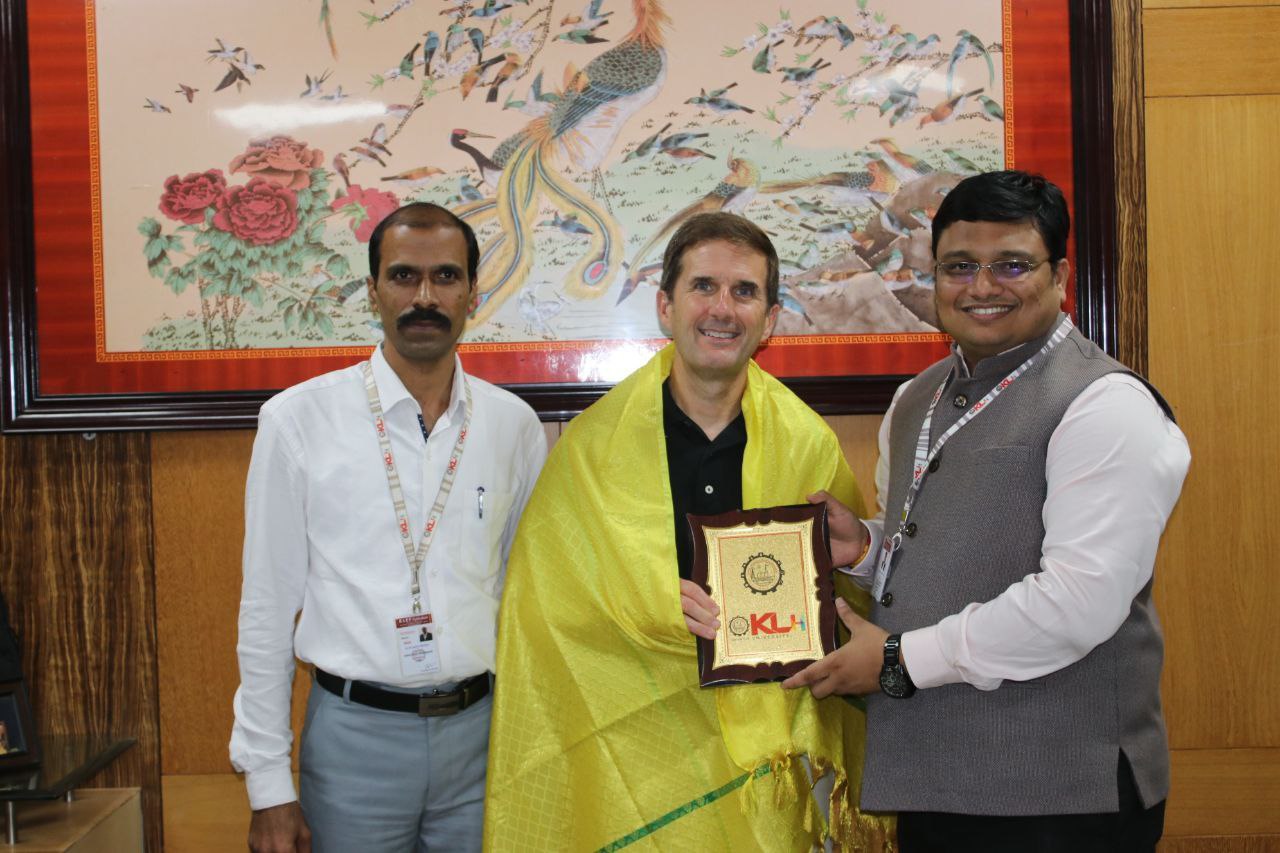 Date: 25/07/2023.
We are pleased to announce the visit of Dr. William Oaks, Director of Purdue University, USA, to KL University, Aziznagar. The purpose of his visit is to further collaboration on EPICS (Engineering Projects in Community Service) projects between the two esteemed institutions. The visit was presided over by Dr. A. Ramakrishna, Principal of KL University, Dr. M. Kishore Babu, Director of International Relations and Dr. M. Saidireddy, EPICS Coordinator, and attended by all esteemed faculty members.
EPICS is a program that encourages students to use their engineering skills to address real-world challenges faced by communities. It fosters a sense of social responsibility, teamwork, and innovative thinking among students, allowing them to apply their theoretical knowledge to practical, impactful projects.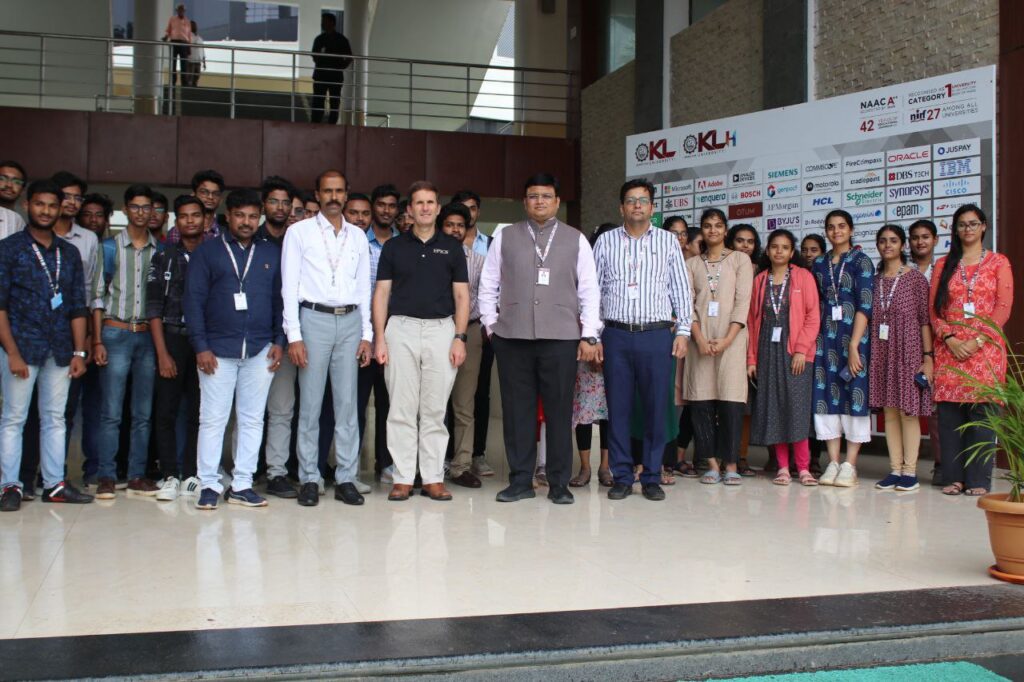 During the visit, Dr. William Oaks met with the leadership team of KL University and discussed ways to strengthen the partnership between the two institutions. They explored opportunities for joint research projects, student exchanges, and faculty collaborations in diverse fields of engineering.
Both institutions expressed their enthusiasm for the continued exchange of ideas and knowledge, which will undoubtedly contribute to the enhancement of education and the development of solutions to pressing global issues.
In his address, Dr. William Oaks emphasized the importance of international collaboration in addressing the challenges of the modern world. He commended KL University's commitment to fostering a culture of innovation and social responsibility among its students.
Dr. A. Ramakrishna, Principal of KL University, expressed his gratitude to Dr. William Oaks for visiting the campus and for Purdue University's continued support in enriching the academic experience at KL University.
The visit concluded with an interactive session where faculty members from both institutions shared their experiences and insights, paving the way for a deeper understanding of each other's academic and cultural environments.
KL University looks forward to implementing the ideas discussed during Dr. William Oaks' visit, which will undoubtedly foster a stronger bond between the two institutions and provide transformative opportunities for their students.