KLH Global Business School hosts Guest Lecture on Animation and Gaming
Posted by

Categories

Blog

Date

09-11-2022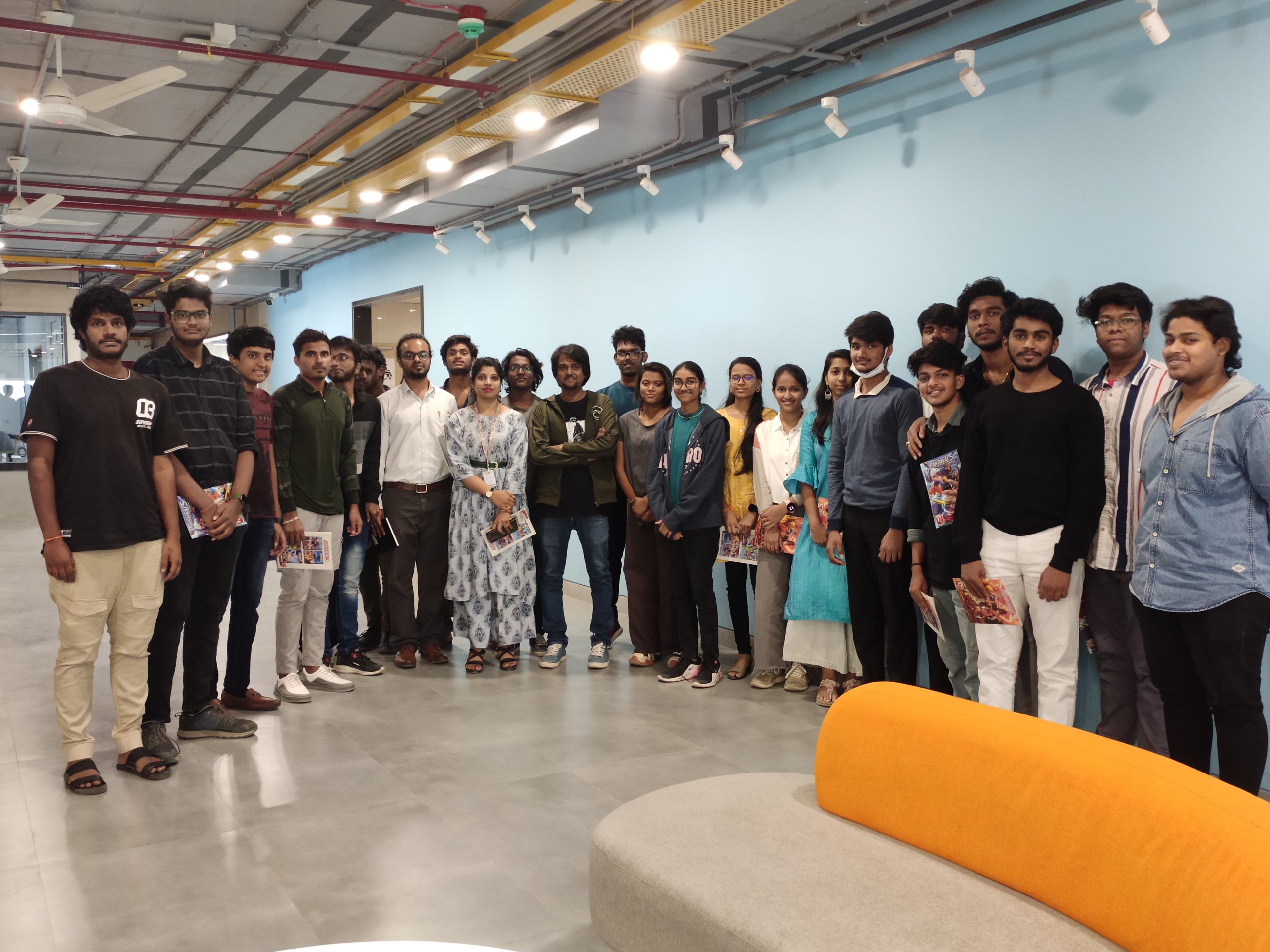 The rapid advancement of technology, low-cost internet access, and mobile usage is giving a boost to the Animation and Gaming industry worldwide.
Considering this sector's popularity, KLH Global Business School (KLH GBS) has been organizing a series of lectures by eminent guests from the Animation and Gaming domains to give students a glimpse of the contemporary trends in the entertainment industry. The latest addition to the series is the visit of Mr. Rudramatsa, CEO and Founder of Rudramatsa Entertainment Pvt Ltd., which was organized by the department of Animation and Gaming at KLH Global Business School to deliver a guest lecture to the students.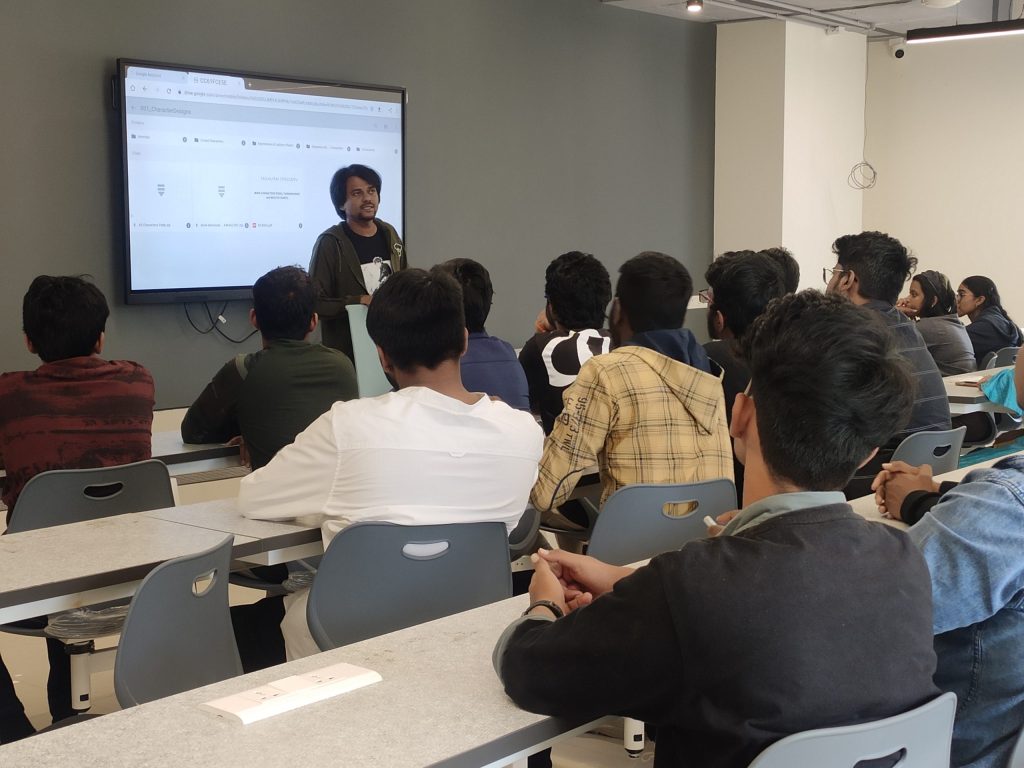 Mr. Rudramatsa shared his valuable insights about the Animation and Gaming market and the prospects in this sector. The lecture started with a welcome note and introduction of the Guest, Mr. Rudramatsa. He highlighted the important aspects and emerging trends in the Animation industry, and students got to learn about the new perspective on the industry. He discussed his famous creation "Pandava 5" and shared important information about Anime and Intellectual Property. Later he shared designs and video clips of his latest work, which will release on Netflix in a few months. He explained the workings of a storyboard and the importance of composition and timing in animation. The session ended with Rudra asking questions to the students about the animation market in Hyderabad, followed by a vote of thanks.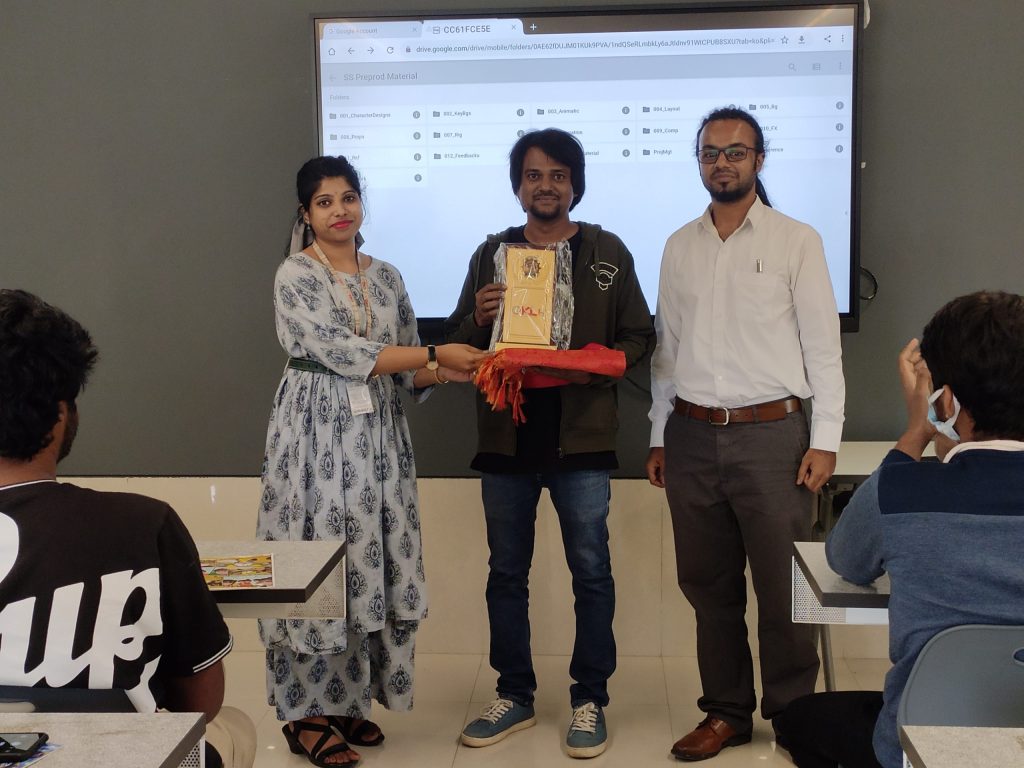 After completing the session, students said they learned new things and more than what they actually thought about the industry. They thanked the guest lecturer for sparing his valuable time to enlighten them.
B.Sc. Animation & Gaming (3 years) and B.Sc. (Hons) Animation& Gaming (4 years) courses are the most happening courses in KLH GBS. These courses aim to bring out the creative side and showcase the skills of these next-generation talents to the world.  KLH GBS is known for its World-renowned faculty & instructors, world-class infrastructure, real-time production, practical and value-added curriculum, interactive sessions with industry experts, cross-discipline exposure, real-time projects, in-house internships, and global student exchange program, and 100% placements track record.